Massage Therapy is preventative medicine.
Benefits Include:
• Decreased muscular tension and pain.
• Increased and improved circulation.
• Decreased anxiety.
• Decreased headaches and neck stiffness.
• Increased relaxation and overall wellness.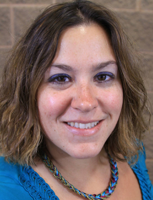 About Laura Morley, LMT
(Licensed Massage Therapist) Owner of Massage For You
Born and raised in the Bennington/Hoosick Falls area, Laura graduated from HFCS in 1999 and moved to Orlando, Florida to attend the Florida College of Natural Health. Upon graduating from this amazing school with an Associate's Degree in Natural Science applied to Massage Therapy she then received her Massage Therapy license in late 2000. For 6 years, Laura worked at a spa in Kissimmee, Florida, practicing Swedish, Neuromuscular Therapy with insurance clients, and Sports massage with a variety of professional athletes and individual needs.
Laura then went on to teach Massage Therapy at 2 different universities for the next 2 years before moving back to upstate NY/VT. After 8 years practicing with Dr. Vincent in Bennington Laura has now made the move to N. Bennington and is excited to find a new home in the Left Bank. Laura is very passionate about the work she does and believes that no matter what your age or ailment, there is always a type of Massage for You.
Office Location
We Have a Historic and Unique Location!
The Left Bank is an 1864 High Victorian brick building that served as a bank for almost 150 years.
Read more about the Left Bank at
Our Amazing office is located at:
5 Bank Street
N. Bennington, Vermont 05257
Call to schedule:
(321) 663-8672.